---
---
Zara v/s ilustradores: cuando la copia se intenta comer a la "referencia"
La marca española Zara está viviendo un merecido infierno – sobre todo en redes sociales – tras copiar los diseños de Tuesday Bassen, Adam Kurtz, These Are Thnigs y Pity Party; artistas independientes de Estados Unidos.

you can support the artists ripped off by @zara buy purchasing their original products here: https://t.co/RA58EamptC pic.twitter.com/tQRFte82rM

— Adam J. Kurtz (@adamjk) July 21, 2016
Los ilustradores publicaron hermosas y notables comparaciones de sus diseños que tiene actualmente Zara en su catálogo SS16:
 Zara: "we are big and you are small"
Tuesday Bassen se enteró por sus seguidores del plagio – donde suma más y más followers tras esta noticia – quien rápidamente se contactó con los abogados de la marca responsable del fast fashion y recibió la siguiente respuesta: "we are big and you are small" (Nosotros somos grandes y tu eres chico).
Zara se ha destacado por recibir constantes críticas – aparte de tener a niños por todo el mundo cociendo poleras por US$1 al día – sobre la similitud de sus diseños con artistas de internet, para la realización cada temporada.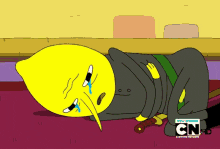 Como la unión hace la fuerza, Adam Kurtz se encargó de reunir a todos los ilustradores que han sido afectado por "creativas" marcas en su sitio web y vender ahí todos los productos originales que "inspiraron" a varios bajo el concepto: SHOP THE STOLEN ART
El tema está sobre la mesa, la creatividad no se queda fuera de los robos y es la interrogante con la que viven todos los artistas independientes: ¿Qué pasa dentro de las marcas de retail que no pueden superar sus propias barreras creativas?.